Click a book cover image below to purchase
books by Suzanne Jenkins!
~~~~~~~~~~~~~~~~~~~~~~~~~~~~~~~~~~~~~~~~~~~~~~~~~~~~~~~~~~~~~~~~~~~
 Welcome to the Official Website of Author
Suzanne Jenkins
---
Read an Excerpt of Perfect for Him on
NYT's Best Selling Author,
---
Pam # 12 Available for preorder!
Sign up on Suzanne's mailing list to receive the excerpt,
coming soon.
---
#FREE
Romance in the time of death, Perfect for Him skims the surface of a marriage in its last days before it plunges into the abyss of heartbreak.
Two years after her husband, Jason makes a late night-discovery, Harley Jones finds out she's dying, with the reality of leaving him and their four daughters behind. As obsession with what will become of her family overwhelms the little time she has left, and another woman sets her sights on Jason, Harley's sister-in-law, Bea comes up with an idea that might solve Harley's problems.
Perfect for Him is a tale of two lovers whose lifetime romance sustains them, as an unwanted ending looms in the near future. Pathos and heartbreak intermingles with expectation and the comedy that only a close-knit family can generate. At the end, joy and hope reign, thanks to Harley's unselfish love.
Click here to get the latest promotions!
Subscribe to my email list and receive a short story prequel of
The Pam of Babylon Series FREE!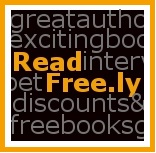 Buy Suzanne Jenkins books at: